Jazz at Lincoln Center Orchestra with
Wynton Marsalis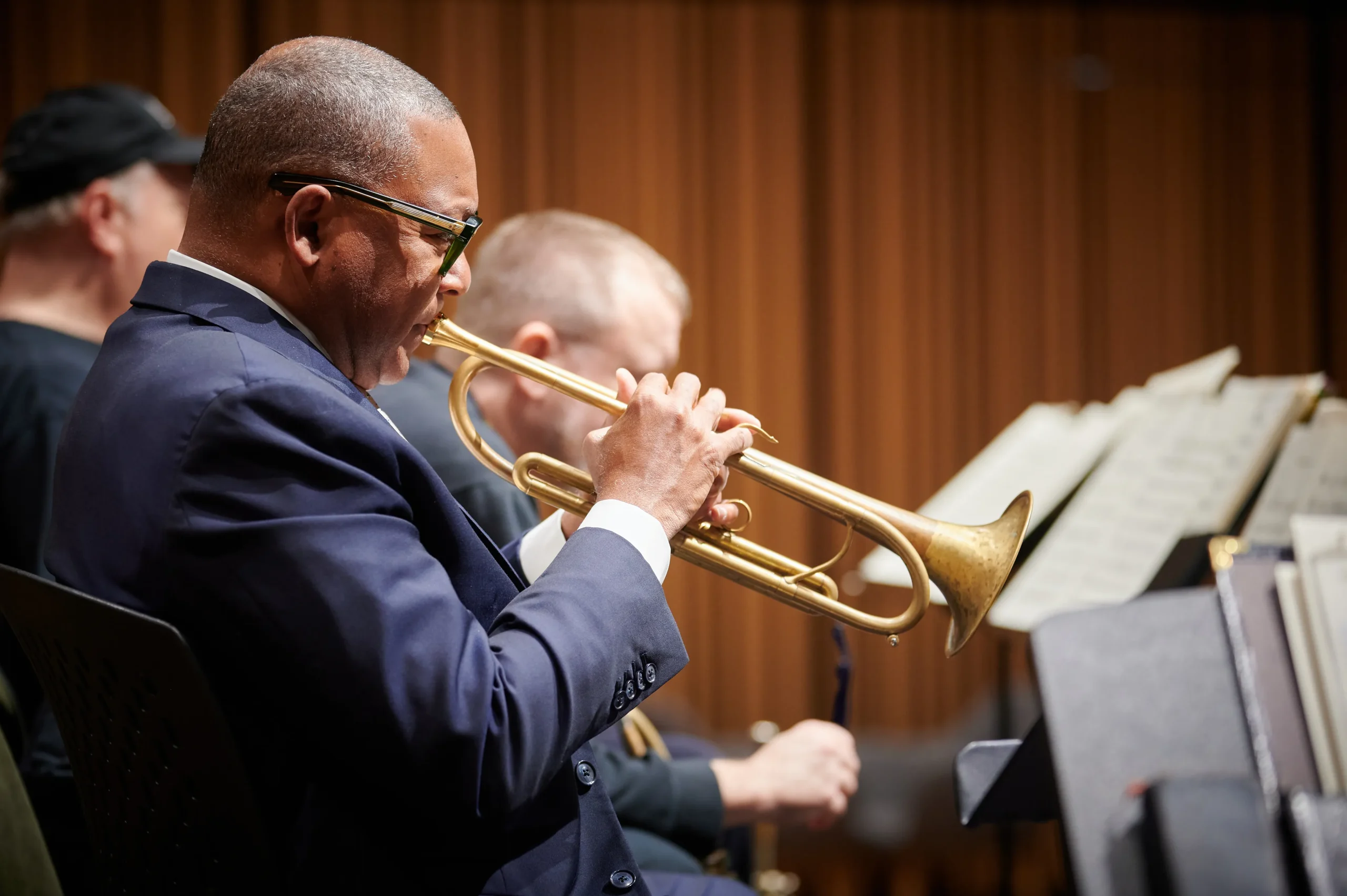 ABOUT THIS CONCERT
"The finest big band in the world today" - London Daily Telegraph.

Straight off the plane from New York Wynton Marsalis, our modern day Louis Armstrong and the world's greatest musicians from The Jazz at Lincoln Center Orchestra make their appearance for a 6-day residency at the Snow Concert Hall.

This exhilarating ensemble has been making audiences feel good since 1988, performing music from the greatest composers and performers of the genre, including Duke Ellington and Count Basie. Every Jazz at Lincoln Center performance is an incredible event full of energy and bristling with life – the music woven deep in the fabric of this phenomenal ensemble.

Hear the classics the way they were meant to be enjoyed with jazz happening in the moment. Led by the extraordinary trumpeter Wynton Marsalis, you'll hear musicians so perfectly unified they play as one, with plenty of opportunity for individual members' talents to shine. The beautifully balanced program will open with Mozart's most famous and loved orchestral work, Eine kleine Nachtmusik followed by Samuel Barber's Adagio for Strings – one of the most recognisable pieces of classical music in the world. It has become the semi-official music for mourning, used at Franklin Delano Roosevelt's funeral and after JFK's assassination. But somewhere along the way, it has transformed from an anthem of sadness to one of uplifting joy. The first half closes with one of Vivaldi's most celebrated and virtuosic flute concertos, Tempesta di Mare or ("Storm of the Sea").