Daniel Röhn and Simon Tedeschi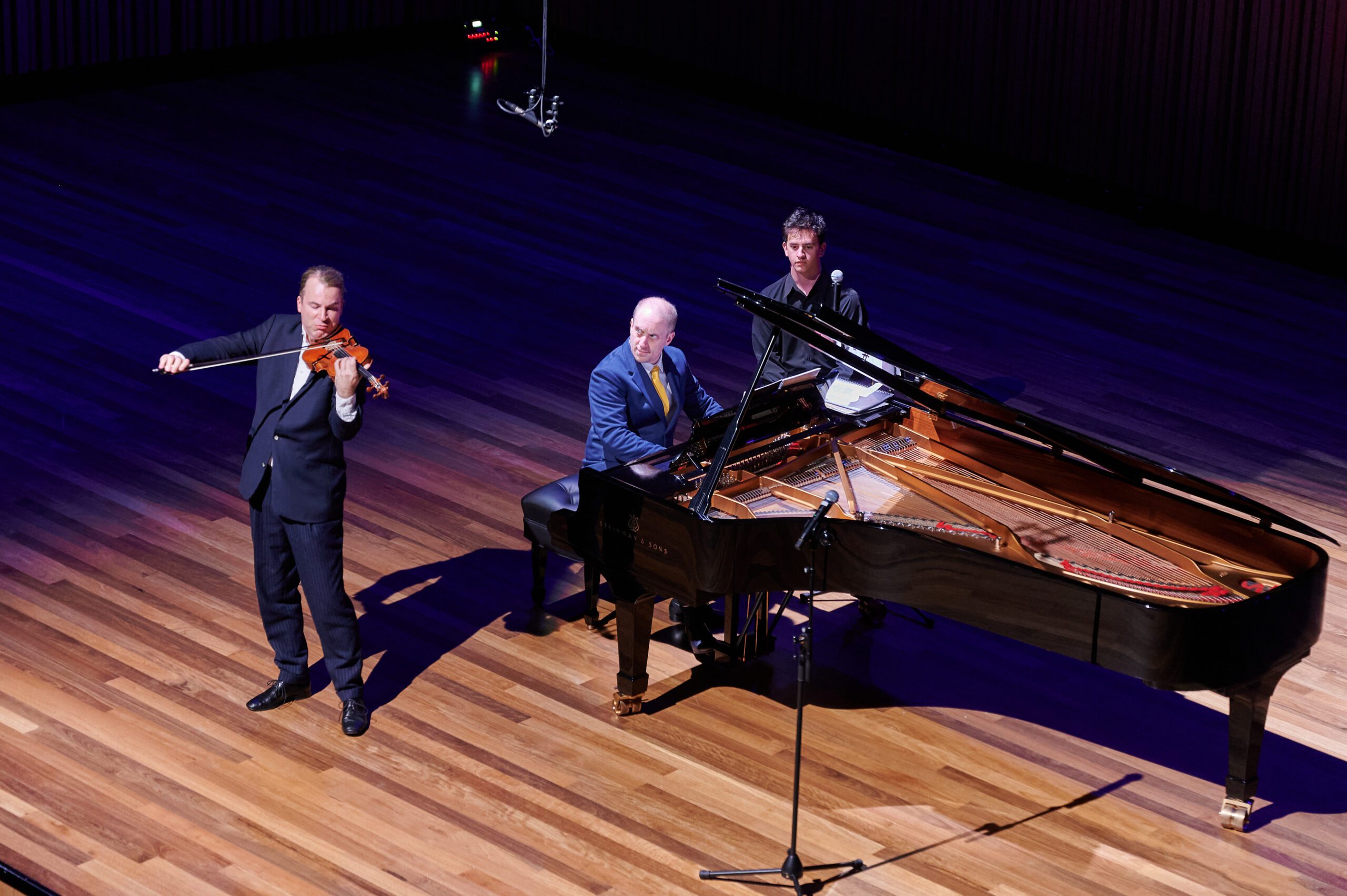 ABOUT THIS CONCERT
IN AN EVENING SPARKLING WITH ANECDOTES AND STEEPED IN HISTORY, STAR COMBINATION DANIEL RÖHN & SIMON TEDESCHI MASTERFULLY SUM UP THE "GOLDEN AGE".

Suffused with storytelling, fantasy and unbridled virtuosity, we are taken on a journey through the golden era of the 20's and 30's. Scintillating showpieces, gentle-hearted miniatures, Gershwin hits and Debussy's last work and masterstroke, his violin sonata for violin and piano, make for a virtuosic and compelling evening of evocative works from one of the most exciting periods in artistic and musical history.

The era known as "The Roaring Twenties" was a world in which the arts were constantly on the move - a bubbling melting pot of creativity and ever-new ideas. Jazz music was emerging on the scene. Silent films were being replaced by "talkies". And while Walt Disney's Mickey Mouse was taking his first steps on the screen in 1928 the film studios in Berlin and Hollywood were doing a roaring trade with films by Fritz Lang and Charlie Chaplin. This concert presents music to accompany this vibrant time with works by Kreisler, Korngold, Debussy, Gershwin and more.

"While the Roaring 20's were a phenomenal bubble of creative explosion in the history of mankind, it is important to remember that this period of magical inventiveness sits between the two darkest and most destructive in modern history. From this we can remind ourselves that the most colourful and beautiful flowers spring out of a landscape burnt to a char, and ... that it is through art that man remembers his better self." DANIEL RÖHN

With Röhn and Tedeschi as our guide, we are ushered into the salons of bygone times, introduced to colourful and adventurous characters and stories, and led on an atmospheric musical journey through old Vienna, vibrant New York and Berlin of the roaring twenties.