The New Wonder-Flautist' and international star Ana de la Vega, has returned to her birth country after 16 years on the world's most renowned stages. Artistic Director of Canberra's phenomenal new Snow Concert Hall, de la Vega announces a world-class new music series in the capital. This is the first concert held as part of the Snow Concert Hall International Series, de la Vega will open as a soloist together with the sparkling Melbourne Chamber Orchestra. Read more…
Melbourne Chamber Orchestra is Melbourne's preeminent professional chamber orchestra and leading chamber music organisation. The Orchestra's Artistic Director is the leading Australian violinist and concertmaster Sophie Rowell. In more than 50 performances each season, the state's most exciting chamber musicians come together to create music with uncompromising artistic quality, finesse and passion. The orchestra has Melbourne seasons at the Melbourne Recital Centre. MCO's chamber music season is presented as the Ensemble-in-Residence of Australian Digital Concert Hall. Performances broadcast and streamed by 3MBS further extend MCO's audience. The orchestra hosts A Feast of Music, a spring chamber music festival in Daylesford, and in 2023 will present around 30 performances across regional Victoria. Read more…
Piano masterclass with Piers Lane
Date:  30 June 2023
Time : 11:00 AM – 2:00 PM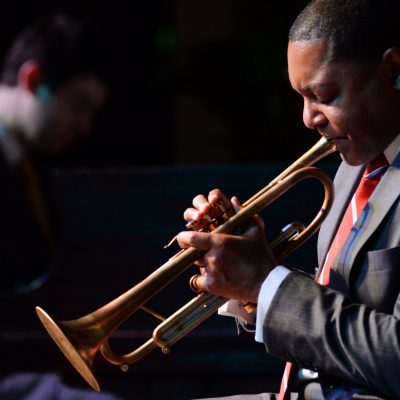 Educational Activities 

17 August 2023
10.45 AM – 12:00 PM
Open Rehearsal with Wynton Marsalis and JLCO
18 August 2023
11.00 AM – 2:30 PM
Band Tutorials with members of JLCO
Violin masterclass with Daniel Rohn
10:00 AM – 2:00 PM
The Young Soloists will expand their ranks with young Canberra string players to form a mammoth pop-up orchestra. This "one day orchestra" will workshop and rehearse Tchaikovsky's Serenade for Strings in C major, Op. 48. and then perform the piece in its completion for a public audience.
26 November 2023
9.230 AM – 1.30 PM

Do you play violin, viola, cello or double bass?

Do you want to take part in a truly memorable and musically enriching morning with the international Young Soloists and play Tchaikovsky alongside young world stars?
PLEASE REGISTER TO PARTICIPATE
Don't Miss Out, Reserve Today !!!
Tickets on sale now . No registration needed.